Accommodation
Welcome to the Copi Hollow Caravan Park located on the banks of the Copi Hollow. If you're a family looking for a holiday destination, a couple who love the freedom of caravaning, or you have a love of camping, you'll just love what we have got to offer. We provide a fun, friendly, relaxed and welcoming atmosphere with studio style accommodation units, caravan and camping sites and facilities. Located in the Far West near Menindee NSW, a 1 hour drive from Broken Hill our caravan park is set on a man made lake, securing our area as a desert oasis. The banks of the Caravan Park are surrounded by lush green lawn and lush shady trees.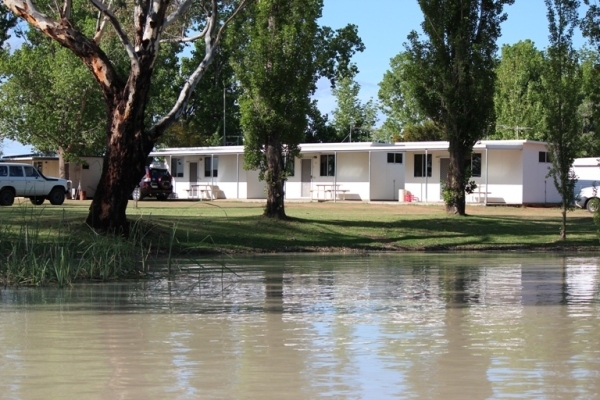 Copi Hollow Caravan Park is a paradise for water-skiers, fishermen and water lovers. Fill your days with adventure or tranquility. Laze on the green lawn by the banks of the lake while the children enjoy the water or water sports.
Our park facilities include a playground, disabled facilities, BBQ's and Camp Kitchen. The park has two large, conveniently located amenities buildings each with laundry facilities. Our Park was created and is run by the Broken Hill Speedboat Club, a local non-profit sporting organisation and our park has permanent on-site caretakers.
&#160&#160&#160&#160&#160&#160&#160&#160&#160&#160&#160&#160&#160
The Copi Hollow Caravan Park is a haven for family, fun and relaxation. Experience it all at Copi Hollow Caravan Park.