About Us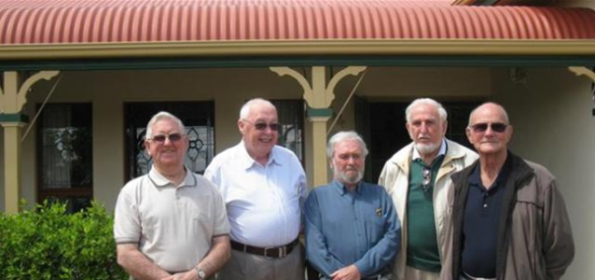 Prior to Australia Day 1961 Copi Hollow was a semi-arid basin of grey sand and sparse saltbush.
Since the first working bee of the winter of 1961, the Speedboat Club and Copi Hollow has grown to include amenities, a club house, kiosk, storeroom, caretakers residence, a large expanse of lawn which has BBQ's and camping facilities, tourist accommodation comprising of 4 recently upgraded studio style cabins and 116 permanent caravans.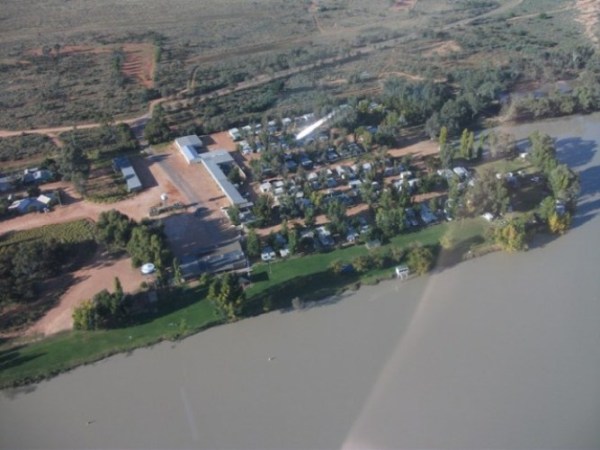 (Pictured above: Founding members 50 years after the opening of Copi Hollow Don Evans, Allan Miller, don Mudie, Peter Radford and Stan Delbridge.)
One of the reasons the club was formed over 50 years ago was to provide a single safety control for speedboat operation. Due to the clubs implementation and monitoring of boating safety regulations there has been no major injuries or loss of life at Copi since the club started in 1961 and will continue for many years to come.
The club has successfully catered for many functions over the years that has brought tourists to the area and also helped bolster the finances for the club. The club also allows various Broken Hill and District Schools to utilize the club house facilities for school camps and associated activities.
There are many activities that are enjoyed by members over the years including picnics and Christmas tree functions, jackpot draws and debutante balls. The club has also enjoyed trips to various boat races around the country and social trips in and around the Broken Hill district to places such as White Cliffs.
There are now third and fourth generations of members enjoying Copi Hollow and it is hoped that many more generation to come will do likewise.